AUTOPULSE Z-20 Agent Releasing Control Panel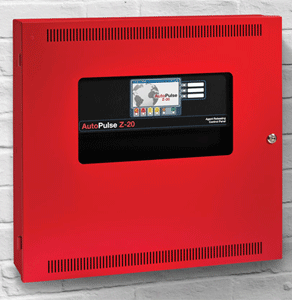 Life can be unpredictable. So you need a fire protection system you can count on. That's where the AUTOPULSE Z-20 comes in.
The AUTOPULSE Z-20 is a reliable, cost effective and easy-to-use addressable releasing panel offering simple integration, configurations and operation. The AUTOPULSE Z-20 offers big panel advantages at a lower cost for single and multiple hazard applications offering 100-250 addressable point capability and up to 32 points of conventional zones.
Sophisticated & Compact Technology
The AUTOPULSE Z-20 features templates designed to simplify fire suppression application programming, a USB port to upload programs or download critical information such as historical logs, and a 4.3-inch touch-screen color display and intuitive menu-driven interface. A remote annunciator option provides an exact replica of the front panel interface.
Additional Information